Mon. Apr 23
6:30 PM
1676
Butt Plug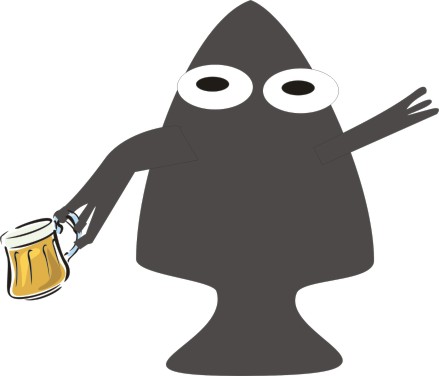 Butt Plug is our Hare and something smells shitty
Hope he doesn't pull it out of his ass like the last time.

Something definitely does smell funny about this trail. Is it the hare? Maybe. Is it the fumes from the power plant burning beautiful, clean coal? Probably not, since it's closed down. Is it something else? Probably. Either way, you'll be seeing the cooling towers most of the trail, since it's in Somerset. Expect a very seasonal surprise on trail, unless you're someone WHO shortcuts...


Trail starts at Edward J. O'Neill Memorial Playground


HARELINE DOGHOUSE:

Next Week/Alpacalips Now



Next Week moved to the slums in Westerly and thought bringing with him a pretty face would protect him from the gangstas. He's asked to be put into the Dog House until she convinces him to sell, make a profit and move back to civilization..

Sleeping Booty and her 7 Toys



Sleeping Booty grabbed her toys and skipped out on us. I've been looking for her, but with little luck. She's lost so much weight you canardly catch a glimpse of her now, since she's become a professional street walker. She said she works for the government, but we've heard that story before from Shemail Man.

Justin Myass



After a short hiatus, JIMA is back in the doghouse. He is lost in his books, and seems like he doesn't have time to do much else these days. He's got to learn one thing...Life is too short!

Thats-a-Mouthful



So Mouthful thinks flying planes in warmer climates is better than running in shiggy in the cold dark New England evenings whilst enjoying good beer. Such a shame... he was just getting good at setting sh*tty trails.

Dry Foot Fairy



Apparently, Dry Foot had to move to New York City to get laid.

Trail Hoover (SESYB)



OK Boys and Girls.... time to dust off that porn collection.

Great at Giving Head



Apparently, G@GH found better opportunities outside Rhode Island. Too bad he'll never find better beer.

Async



Until he shows himself again, he's back in the doghouse.

Tinker



Tinker is stuck in a snow drift in Pig Iron, NH and is trying to get a snow cat to catch his plane to Southeast Asia hashing with the Thai's. Good Luck and God bless that lucky Wanker!

Cum Under PSHS



She may be gone, but our ears will still be ringing for years to come. Thus, did she really leave?

Dick Doc



Double D decided to leave us for warmer climates, rumored to be somewhere in Arizona. Those Canadians could never handle the New Engand winters and good beer.

Evil Bitch Ripta

EB has once again succumbed to the siren call of lite beer and bowling.

Swallows My Pride

The Good Doctor has gone Bad.

Raging Queen of Beers

Raging is AWOL somewhere in the Land of Teddy Kennedy and John Kerry

Birdbrain

Birdbrain is currently whining with some lame exuse about working on a doctoral thesis. When will you people learn? Repeat after me. The Hash Is My Life!

EverReady

Our Hash Soccer Mom was suffering from terminal responsibility and respectability. Ever since she also became afflicted with the M-word, she's become a lost cause.

Someone has to darn KNO's socks, right?

Short Peck

Apparently, Mr. Peck has determined he has a better chance of getting laid in the Granite State. (Yes, even Jake turned him down).

Snot

Snot's performance as a Rhode Island hare was so abysmal that we sent him packing back to the UK.

He'll be allowed back on the hareline when he either (1) recruits Elizabeth Hurley to the Rhode Island Hash or (2) provides sexual favors to Jake.